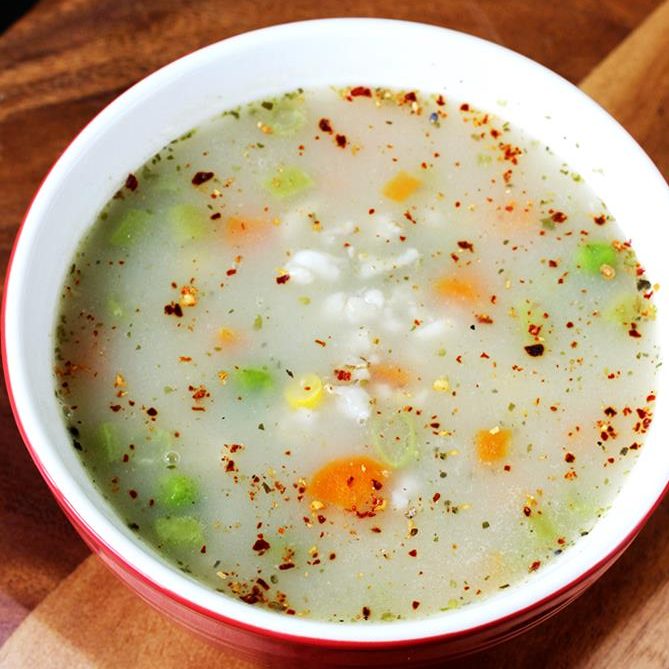 Hello everyone. It's been ages since I posted anything, but sometimes one gets busy with other things or a bit lazy.
Today it's about my oat soup. It wasn't my recipe, to be honest; I watched a Youtuber cooking it and decided to try. It's good to try but not so much when you're fasting. But, why not?
These days we are fasting the month of Ramadan. We usually break our fasting with dates, water or juice. Then we started with soup. By the way my boys sometimes ( or always)  didn't follow the same order, and started with the main course.
Ah, back to the oat soup, it looks delicious on Youtube but turned into a totally different thing on our dining table at Iftar time. Untouched. All the soup was poured back into the pan, and today I'm waiting to see if the birds in the garden will have a different view.
Do you like Oat soup?
Wishing you all the best,
Nahla
PS the photo is of course not mine. It's on google, but maybe next time, next year,  mine will be yummy.