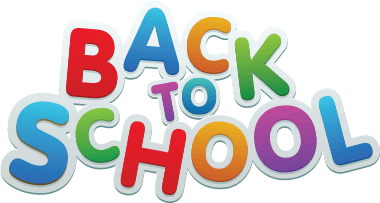 "Have a nice holiday!"
" We should arrange to meet up one day during the holidays."
This was how the summer holiday started when parents usually exchange their best wishes at school gate. But; can you believe that this was a month and a half ago! Time really flies!
Time goes too fast as if we are getting the fastest high speed train in the world where we get on and off according to the different stages that we experience in our life. A month and a half ago, we got off at "School holiday" . Soon, we were getting on again to continue our life express train journey and to get off again but this time at "Back to school."
In between these two stops; wouldn't it be great to close our eyes for a while and think! What can we see? What thoughts do we have? Holidays are wonderful opportunity for family time and taking photos to save those happy moments but please don't forget to think about them too!
Let's think about the last stop" School holiday":
For me;
I can see how my children though have become more independent but also become closer to us (their parents).
I can see how it made my day when I met with new people or received kind words from old or new acquaintances even if it was online.
I can see how kindness is always rewarded by more kindness even if it's just a swing!
I can see how happiness is so simple! even if there is No Internet Zone
I can see how if you think you know everything, you know nothing! A lesson from Penguins!
I can see how celebrations are not merely to have new stuff, go out, and pay more. We can not fully enjoy our celebrations without understanding their significance! This is Why do we celebrate Eid?
I can see that most of the time when reading other's thoughts, I realise how we do share lots of common things. Actually, similarities are more than differences!
I can see lots of other things but that would be too much for You; my readers.
What about you? What can you see?
Now we are approaching a new Stop: " Back to school."
Let's see how fast it would go and what thoughts would inspire us this year?
I wish all of our children a pleasant and successful school year!
With my best wishes,
Nahla